HELL VEL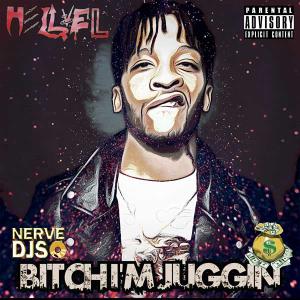 Hell Vel (La'Velle Ramsey) was born in Cleveland Ohio on January 8,1990. Growing up Hell Vel was very talented and driven. His determination to be great made him standout from the rest. Anytime you saw Vel he was spittin verses. His uncle was a DJ in the 80s, who loved when he hopped on the mic. The flow of a 10 year old caught the attention of a local rap group who wanted Hell Vel in the group. At the time is mother didn't want him in the group because she felt he was too young. Vel back then... Didn't know what to do next or who he wanted to be in life, which started something different.

Joe Young & Kokane Fan Appreciation Mixtape
Jay Lyriq Joe Young Shorty Mack Busta Rhymes Ricky Rozay The Game Ca$his K.Young Yung Berg Aanisah Long Kurupt Da Illest Chris Brown Crooked I The Game Prod by Moon Man Cold 187 prod Big Hutch Hot Boy Turk Don Trip
Spins: 117786
Address
NerveDJs.com, LLC
17325 Euclid Ave.
Suite CL2-134 - CL2-136a
Cleveland, Ohio
PRESS KIT
Testimonials
Total Users : 11806
REACH OUT TO US