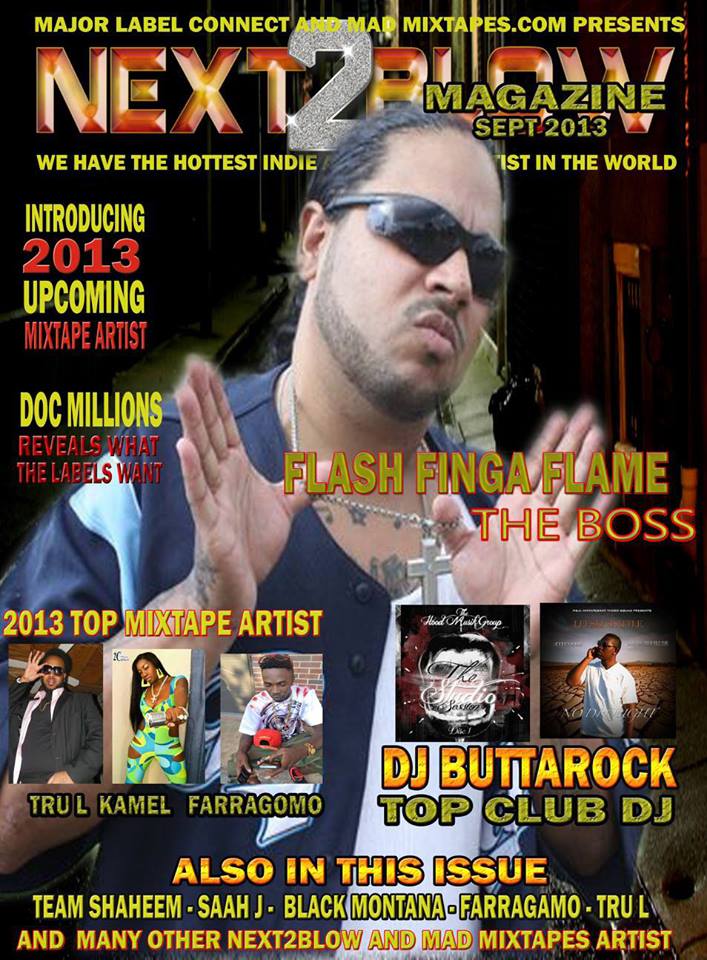 FlashFingaFlame
Genre :
Hip Hop/ West coast/ east Coast/ Pop/ R&B/ Trap/ Club
Bio :
Attention... Everyone Buy My New Album/ Mixtape Mr. All Fingaz No Samples Now on Bandcamp Also Be sure to pick up your copy of Next2Blow Magazine this september 2013 With Yah boy Flash Finga Flame On the front cover along with a 4 page article about his Hardwork & Dedication to the Game and his rise to SuperStardom !!! http://flashfingaflamesupaproducer.bandcamp.com/album/flash-finga-flame-mr-al
LATEST MIXTAPES
LATEST SINGLES
LATEST VIDEOS
No Latest Videos at this time...
LATEST DJServicePack
No Latest DjServicePack at this time...
LATEST VIDEOS LINKS
No Youtube Videos at this time...

Address
NerveDJs.com, LLC
17325 Euclid Ave.
Suite CL2-134 - CL2-136a
Cleveland, Ohio
PRESS KIT
Testimonials
Total Users : 12514
REACH OUT TO US